Address the root cause of your symptoms to get rid of them for good
IBS is simply a name for symptoms but
tells us nothing
about what's causing them!
For 15 years I was told there was nothing I could do about my debilitating GI symptoms – pain, cramps, bloating, all the other things no one wants to talk about.
Sometimes I was afraid to eat because of possible pain; sometimes to make plans because of having to cancel; and always the fear that I'd live with it all for the rest of my life.
"Everything looks normal. It's IBS. You're just going to have to live with it."
Sound familiar?
If so, you're in the right place. Because I get it! I've been there.
I'm also here to say that I'm now symptom free… why?
Because IBS is B.S.!!
I got to the root cause and you can, too
!
5 R Approach to Gut Healing
Don't Just Live with it Anymore
In order to find healing, we need to first identify what's causing your symptoms. A basic stool test or colonoscopy often isn't enough. 
But there's so much more we can do!
Then, we'll use the 5 R Approach as our framework to guide your individualized healing journey and restore balance so you can be free of symptoms and get your life back!
I started Holistic Health & Wellness to give you the support I wish I had had during my gut healing journey.
"I have been working with Kaytee for the better part of a year. She had done an excellent job of diagnosing and treating my GI symptoms. Her depth of knowledge in the area of health and nutrition is amazing. My GI symptoms have been long standing and I had sought help from many other medical professionals with no results. She was very thorough and methodical in her testing so that she could narrow down the possibilities in terms of diagnosis. She has also been extremely helpful in leading me through a protocol for healing my gut and in general making me feel a whole lot better. She has done all this with kindness, compassion and lack of judgement."
"So I've been working with Kaytee for two months now. I've blamed my symptoms on anxiety and depression for my entire life. Stomach aches, fatigue, brain fog, you name it. I've lived the past 25 years of my life thinking that was my "normal".

After two months of Kaytee's knowledge, support, and empowerment, I'm now feeling the best I have in my entire life.

In November, getting out of bed was nearly impossible. Now I have the energy to do the things that I love. I'm passionate about cooking and food. I have a better understanding of my body. She makes sure that the goals you set are realistic and last long term.
"Between school, work, and living my day to day life, researching about gut health, vitamins, and wellness felt overwhelming and time consuming. Kaytee is able to break this complex information down into understandable terms.

I truly could go on and on about how grateful I am for Holistic Health and Wellness. I wish I started this journey with Kaytee sooner, but Im so grateful to have her in my corner now. Highly recommend."
"I'm working one on one with Kaytee as well as group classes. She's is helping me optimize my health at every level.

The key has been getting to my root causes and helping me repair my GI tract. I haven't felt this good in ages.

She's supportive, non judgmental and extremely knowledgeable. It's so confusing to try and do this alone. She has a plan that makes sense and has been there cheering me on. There's no measuring, weird foods or unrealistic, restrictive diets."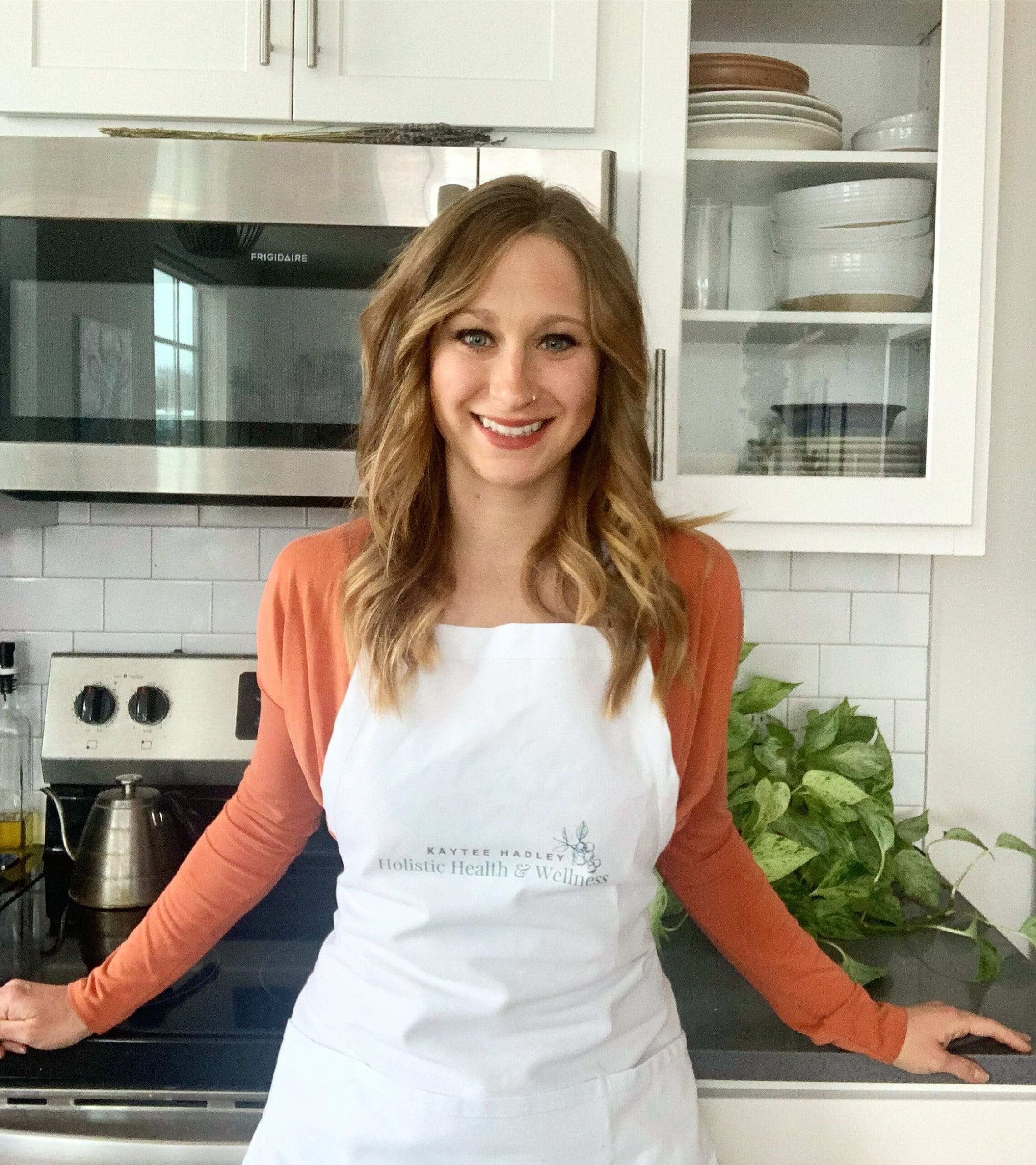 Kaytee Hadley, MS, RDN, IFMCP, CPT aka "The Anti-IBS Dietitian" is dedicated to spreading the message that IBS is B.S.! As a functional medicine nutritionist, she dispels the myth that IBS is a lifetime sentence that "you just have to live with". She has been featured in Forbes, Yahoo, Better Homes & Garden, and AARP and is the founder of Holistic Health and Wellness where she helps people all over the world get rid of symptoms for good by finding and addressing the root causes, using the all-natural 5 R Approach.